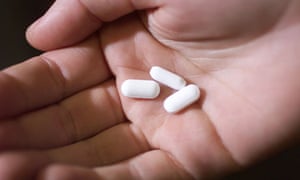 That he Care Quality Commission's (CQC) yearly report to the functioning of the Mental Health Act shows disturbing tendencies in coercive practices by psychiatric agencies. In comparison with the last year, 2012 found a 5 percent boost in involuntary detentions in hospital, along with a 10 percent gain in the use of community treatment orders (CTOs, that demand psychiatric patients now living and well in the home to comply with their therapy — usually antipsychotic medicine — on punishment of being sporadically readmitted to hospital if they do not).
These figures almost certainly understate the degree to which, in certain providers, coercion is regular. Since the commission notes, most voluntary patients are still voluntary in name only, not able to depart locked wards such as fear of being clubbed when they need to be allowed residence. At the area, about a third of individuals residing in the home are susceptible to casual dangers or "leverage", for instance their lodging arrangements, right or benefits to take care of their kids will be impacted if they don't follow medical advice.
Many mental health professionals, particularly psychiatrists, visit coercion as an important instrument, therefore it's very important to comprehend why it ought to be avoided if at all possible. Respect for liberty — that the right to make decisions — is, for good reason, a broadly recognized principle in medical ethics. Besides the fact that freedom is considered a virtue in its own right, its refusal is generally painful. Really, a mandatory admission to hospital is frequently experienced as traumatic, occasionally resulting in exactly the exact same sort of post-trauma symptoms experienced by sufferers of attack or life threatening events. Obviously, many psychiatric patients have previously experienced sexual and physical abuse, bullying and other sorts of victimisation — which is often the reason why they develop psychiatric issues in the first place — thus coercion by providers adds to some lack of hardship that's already too great to tolerate. Additionally, it damages connections between patients and solutions, frequently resulting in greater reluctance to seek out psychiatric assistance during future emergencies.
Defenders of coercion generally argue that it's a essential evil, since patients don't understand what's in their own best interests. This debate, of course, supposes that patients are silly in psychiatric psychiatric attention, that psychiatric therapies like antipsychotic drugs are obviously beneficial, which patients forced to get treatment do better at the long-run.
All these propositions is doubtful. Studies indicate that lots of patients refuse medication treatment as it's experienced as unsuccessful and correlated with side-effects (a few of which can be life threatening — just one recent report estimated that psychotic patients, normally, have roughly 20 years' diminished life expectancy, a few of which is conducive to medication side effects). Recent randomised controlled trials of drug therapies — both antidepressant and antipsychotic — have revealed them to be not as powerful than previously believed, with many patients demonstrating a minimum reaction. Last, the present controlled trials of CTOs reveal little signs of their anticipated benefits in terms of decreased future hospitalisation — that they aren't the answer to this "revolving door" individual they had been developed to be.
Paradoxically, these most recent statistics on coercion have emerged when official NHS policy would be to produce services which follow a "recovery model", which communicates great excellent connections between staff and patients, recommends patient decision about the sort of treatment received, and which promotes a positive mindset where retrieval is known holistically rather than being narrowly defined concerning symptoms. Why, then, is clinic going from the opposite direction?
Risk avoidance is unquestionably a factor. A fast glance at posts about mental health in the tabloid press affirms that psychiatric patients are often seen as harmful (not accurate in the huge majority of instances) and that psychiatrists are often blamed when their patients become abusive. It's very tough to predict violent behavior, but this will not stop 20-20 hindsight once an event happens. Poor instruction is likely another factor. Since the late 1970s, psychiatry has gotten more medical in its own orientation, which makes some psychiatrists lacking the curative skills needed to participate with patients efficiently. With neither the time nor the training to operate psychotherapeutically, medication therapy, however limited, is they all have. As Abraham Maslow commented, "If the only tool you have is a hammer, then everything looks like a nail". In the past couple of decades there's been intense debate over psychiatry between those people who have a strictly medical perspective of the profession and people who advocate reform and a much more patient-centred strategy.
Obviously, none of the aforementioned is to deny this, occasionally, coercion is hard to avoid. However, if coercion is a essential evil it's still a wicked and mental health providers will need to discover means of fretting about it less. This will demand a change of culture and, possibly, for many mental health professionals to consider alternative livelihood. In the long run, the solution to the issue of coercion in psychiatry would be to look for services that individuals find useful and actually wish to use.