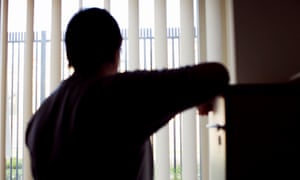 Theresa May will pledge to scrap the "faulty" Mental Health Act, cautioning that it's enabled the unnecessary detention of tens of thousands of individuals and failed to take care of discrimination against ethnic minority patients.
In an endeavor to satisfy her vow to prioritise mental illness throughout her premiership, she'll devote to ripping up the 30-year-old laws and replace it with new legislation designed to stop a steep growth in the amount of individuals being arrested. Increased thresholds for detention will be drawn up in a brand new mental health treatment invoice to be issued shortly following a Conservative success. Mental health charities, clinicians and patients could be consulted to the new laws.
While the statement is very likely to be welcomed by mental health campaigners, there'll be warnings which a lack of funds, instead of badly drafted legislation, has become the actual driver of the rise in detention.
The analysis has been clarified by the Conservatives as the largest change to the legislation on mental health care in over three decades.
"On my very first day at Downing Street last July, I clarified shortfalls in mental health services as among those burning injustices within our nation," May explained. "It is abundantly clear to me the use of a legislation passed over three decades past is a vital part of the reason behind this.
"So now I am pledging to split up the 1983 action and introduce in its place a new law that eventually faces the discrimination and unnecessary detention that happens too frequently. We're likely to roll out mental health care to each school in the nation, make sure that mental health is taken a lot more seriously at work, and increase standards of maintenance."
Over 63,000 people were arrested under the Mental Health Act at 2014-15, a rise of 43 percent contrasted with 2005-06. Black men and women are also disproportionately influenced — using a detention rate of 56.9 per 100 patients who spent some time in hospital for mental disease. It contrasts with a rate of 37.5 per 100 among white patients.
In its final report on the action, the Care Quality Commission, the independent regulator of healthcare solutions, said it had "failings that could disempower patients, stop individuals from exercising legal rights, and finally impede recovery as well as amount to unethical and unlawful practice".
The new laws would incorporate a code of practice aimed at reducing the disproportionate utilization of mental health detention for minority groups and countering "unconscious bias". Safeguards will be introduced to finish principles that imply individuals that are arrested can be medicated against their will. People that have the ability to give or deny permission would have the capacity to achieve that.
The new bill would form a part of a set of steps designed to enhance mental wellbeing in schools and the workplace. But, ministers would confront immediate questions over if they were providing adequate funds for their own plans.
The Tories would devote to hiring 10,000 employees from the NHS from 2020. An insider said the strategy would be financed from existing funding, since mental health care financing will probably be up by #1.4bn in real terms by 2020.
The Equalities Act would likewise be shifted to prevent workplace discrimination. Currently patients with conditions like depression, anxiety and bipolar disease are only protected from discrimination when their illness is constant for 12 months. That would be shifted to take account of how the conditions tend to be intermittent.
Each primary and secondary school in England and Wales could have employees trained in mental health first aid and also receive one point of contact with local mental health services. Children would be educated about mental wellness, such as maintaining secure online and cyber-bullying.
Huge companies are asked to train mental health first responders alongside conventional first aiders.